We're Petsy
the
Pet People.
We don't do cars,
We don't do travel,
We don't do supermarkets or groceries,
We deal with vets, breeders and pet lovers.
We are pet-specific
We are Petsy the Pet People.
Loved by pet owners Australia wide.
If I was able to give ten stars here I would. They have helped us since we started, as we knew nothing about pet insurance. Since the real children moved out we now have "Fur Children" as they say. We are proudly with an Australian business who cares, the even went as far as following up for us and always ask how our pets are going? Isn't that different? Highly recommended.
Rachel C - March 2022
I have found Petsy really reliable, they communicate well and they want what's best for you and your pet.
Kaitlin Mason - December 2021
Amazing service and caring people. Couldn't speak more highly of the company and people. Just love our fur babies and they made it so easy for us to have peace of mind that our babies our cared for and protected if anything should ever happen. Seriously can not speak more highly of them. Definitely recommend to everyone 🙂
Samantha Ortado - March 2021
We believe in a simple, transparent way of doing things
Which is how pet insurance should be
We don't ever want a pet owner to have to choose between their budget and the well-being of their pet.
Pet Insurance helps to assist pet owners with unexpected vet expenses if their pet finds themselves with an unexpected illness or injury.
It provides pet owners with both financial and emotional peace of mind and may allow our pets to live longer, happier and healthier lives.
Australia's

Favourite

Pet People
With more than half of all Aussies choosing to share their lives and homes with a furry family member, it makes our country one of the pet-friendliest places on the planet. Aren't we a lucky bunch?
At Petsy, we understand how important our customers' pets are to them, so it's equally important to protect them from life's unexpected dangers. After all, pets are our best mates and life's simply better having them around.
Even though pet insurance has been available since the 1990's, pet owners are often faced with pet insurance wording that is overly complicated and important details are buried in fine print, causing confusion for many pet owners. We get it and we hear you.
To help keep things simple, we only offer one comprehensive pet insurance policy.
It's designed to cover a comprehensive range of common pet mishaps and as no two pets are ever the same, the cover is customisable so you can select the level of cover that best suits you and your pet.
We believe in a simple, transparent way of doing things which is how pet insurance should be. This is why you won't find sub limits attached to the conditions you can claim, and no nasty surprises like hidden fees. Submitting claims are quick and paperless and can be lodged from any device.
At Petsy, we're one big happy fur fam who are always thinking big and aiming for nothing less than to help all Australians and their pets live their best life together. No matter where you are in your pet ownership journey, we are always here to help.
So welcome, nothing brings us more joy than to welcome you on your journey to keep your furry friends happier and healthier for longer.
For Aussie pet owners,
by Aussie pet owners
We're pet people specialising in pet insurance which means we focus on just that.
Our policy is customizable, comprehensive and helps to lessen the financial impact of the costs of treating your pet if they find themselves with an unexpected accidental injury or illness.
Helping Australian pet owners and their pets is at the heart of everything we do from quick and easy quotes, to the type of policies we provide all the way through to friendly, local support during claim time.
We continuously strive to help Australian pet owners across the country to protect their pets and ensure their peace of mind. We are communicating with pet owners, breeders and rescue shelters to assist us to keep learning, growing and changing for pets and pet owners alike.
We give a
Good for you
Good for your pet

Good for the planet
We're committed to sustainable practices and where possible, are paperless and use compostable materials. We're also big on supporting local businesses, giving back to our community and causes close to our heart.
Animals
In Charge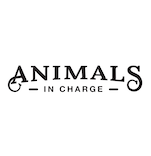 Our friends at Animals In Charge make beautiful, durable products that are kind to the environment. Their products use recycled, salvaged and natural materials to ensure the most minimal impact on our Earth, plus $1 from every sale is donated to animal rescue and rehabilitation. Together we offer exclusive product promotions held throughout the year including customised pet tags, compostable poo bags made from plants not plastic, and more.
The National Breast Cancer Foundation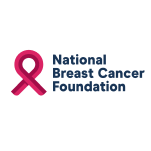 The National Breast Cancer Foundation (NBCF) is Australia's leading national body funding game-changing breast cancer research. As a corporate partner, we not only help to provide vital funds for research, but also support the National Breast Cancer Foundation in other ways such as payroll giving, gifts in kind, pink products and personalised cause-related marketing campaigns in support of their mission to reach Zero Deaths from breast cancer by 2030.
LIVIN
Proudly an Australian business that is mental health aware and a partner of LIVIN. LIVIN is a non-profit mental health organisation that was founded in 2013, with a vision to break the stigma of mental health and improve people's mental health through early intervention and prevention initiatives. LIVIN empowers people to speak up because It Ain't Weak To Speak®.
Our customers are our friends
We feel honoured to be part of someone's pet care journey, especially when we can help a furry friend get back on their paws.
Company information
Petsy Pty Ltd (ABN 54 633 343 058, AR 1277359) ('Petsy') distributes and promotes Petsy Pet Insurance as an authorised representative of Knose Financial Services Pty Ltd (ABN 38 620 795 735, AFSL 536651) ('Knose'). Knose is an underwriting agency acting under a binding authority as agent for the insurer, the Australia branch of Allied World Assurance Company, Ltd (ABN 54 163 304 907) ('Allied World'). 
The insurer of Petsy Pet Insurance is the Australian branch of Allied World Assurance Company, Ltd (ABN 54 163 304 907).
Allied World is authorised by the Australian Prudential Regulation Authority ('APRA') to carry on insurance business in Australia.
Get a Quote
Where is Petsy Pet Insurance available?
We currently offer Petsy Pet Insurance in every state, territory and city in Australia.
queensland
Northern Territory
South Australia
Western Australia
New South Wales
ACt
victoria
Tasmania